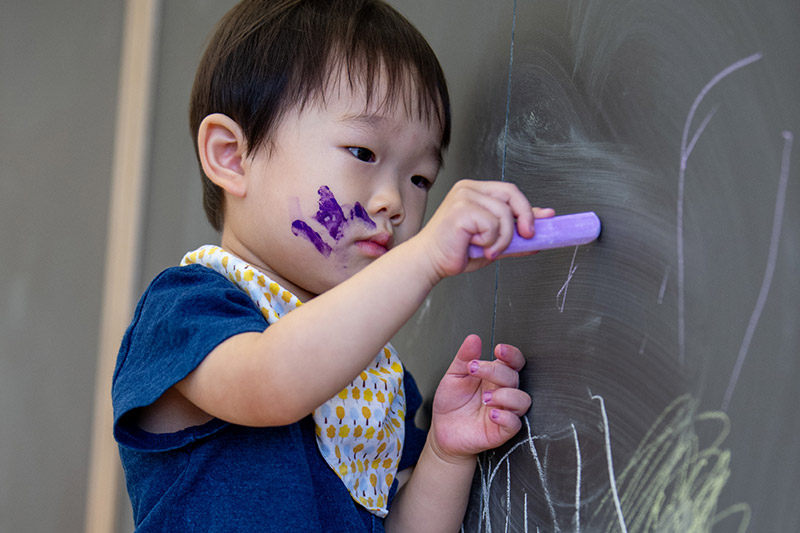 Thank you for your interest in joining our Fairchild family. We will do our best to support you with your application and make every step along the way as easy as possible.
It is important for us to help you understand our mission and vision and to ensure that it aligns with what you are looking for in your child's educational journey. We offer an inquiry-based approach to teaching and learning where children learn key academic elements through play. We look forward to working with your child to "cultivate curiosity, creativity and confidence."
The first step in the admissions process is to come for a visit. We welcome enquiries and applications from families who are interested in any of our programs below.
We offer International and Dual Language (English & Mandarin) Streams classes:
| Grade Level | Age |
| --- | --- |
| Transition | 2 - 3 years old, birth year 2020 (must be aged 2 to start class) |
| K1 | 3 - 4 years old, birth year 2019 |
| K2 | 4 - 5 years old, birth year 2018 |
| K3 | 5 - 6 years old, birth year 2017 |
2022/23 Admissions Process
We are excited to meet with prospective students and parents during a play session or school visit. Below is our admissions process:
Complete application form - Apply Online / Download PDF Version
Pay application fee of $40, which is applicable for new enrolments
We will invite families to visit our kindergarten for a play session before offering a place
Priority place for students who attend our Tin Hau campus or one of our Pre-Nursery Classes
Places are secured by fulfilling the terms and conditions of our enrolment contract
Program Schedule